Enabling two-factor authentication (2FA) greatly increases the security on your account by requiring a unique, time-sensitive code every time you log in.
In the event of someone getting ahold of your username and password, they would not be able to access your account without the 2FA verification code which helps to keep your Bitcoin safe.
Here is a step-by-step guide on how you can activate 2FA on your account:
Step 1:
When you are logged into your account, click the dropdown by your username and select 'settings'.

Step 2:
One the next page, select the 'security' tab.

Step 3:
On the security page, select 'enable 2fa'.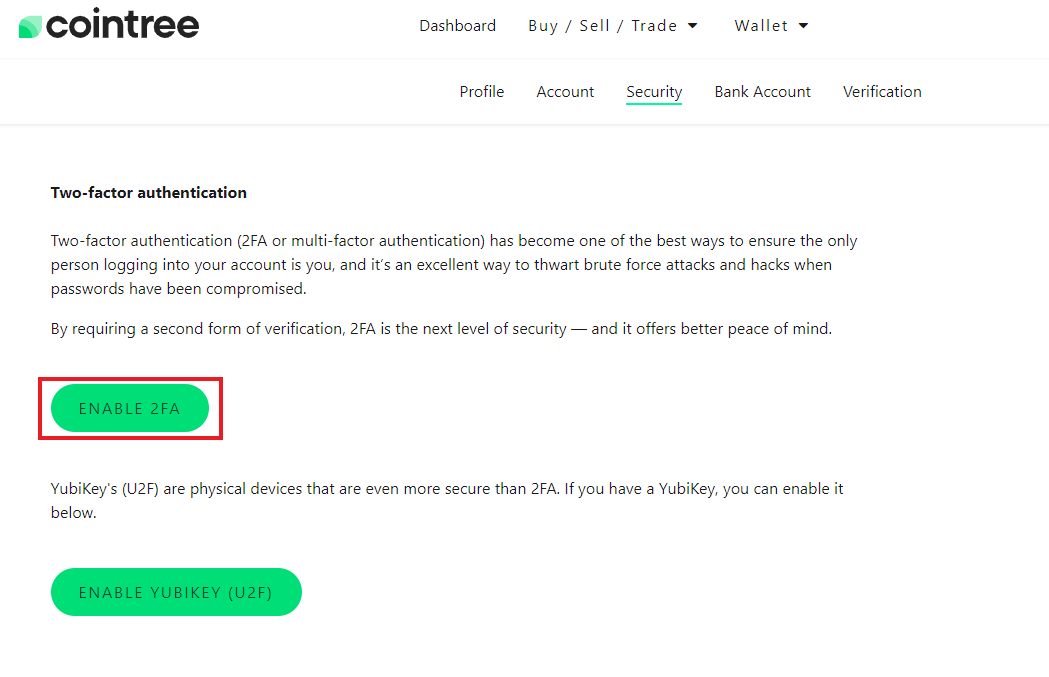 Step 4:
On this page, you will see a QR barcode, and a long key code next to it in red. You can either scan the QR code with your Authenticator app or enter the key into the Authenticator app manually.
Once you have entered this into your authenticator app, you will see a 6 digit code that refreshes every 30 seconds. Enter this code into the verification code field and click verify.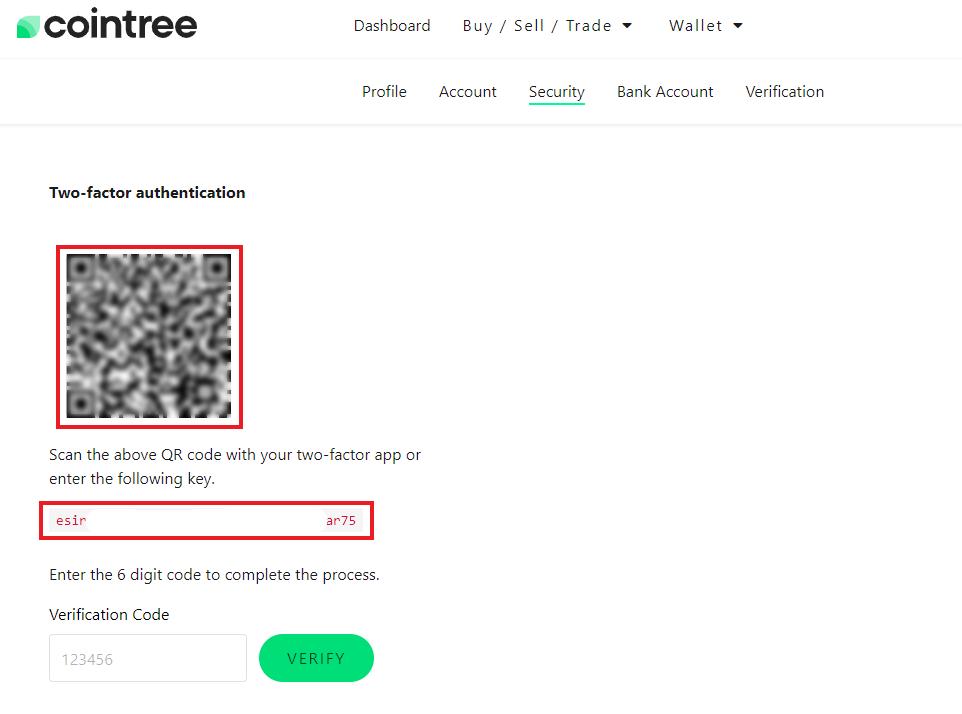 And that's it! Your 2FA is now activated.
Now when you log in it will prompt you for the 6 digit code, just open your authenticator app and enter the code on the login page before it refreshes and you will be signed in!
If you have any further questions about the process or if you have lost access to your 2FA, please feel free to raise a support ticket.