How do I sell my Bitcoin for AUD?
On Cointree you can now sell your Bitcoin back to AUD instantly within your account and then choose whether to withdraw the funds back to your linked bank or leave it in your account to buy Bitcoin at a later date.
Here is a guide on how you can sell your Bitcoin for AUD:
Step 1:
Once you are logged into Cointree, click on the buy/sell/trade button at the top of the page.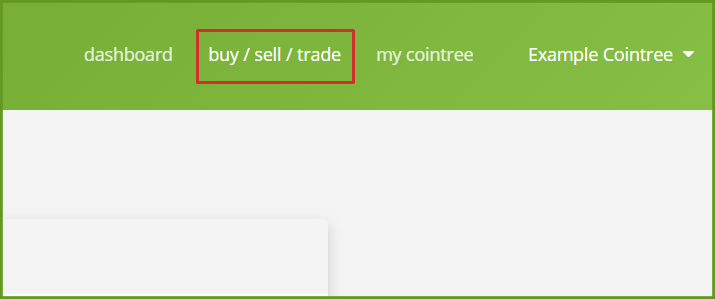 Step 2:
After going to the buy/sell/trade page. Click on the 'sell coin' tab.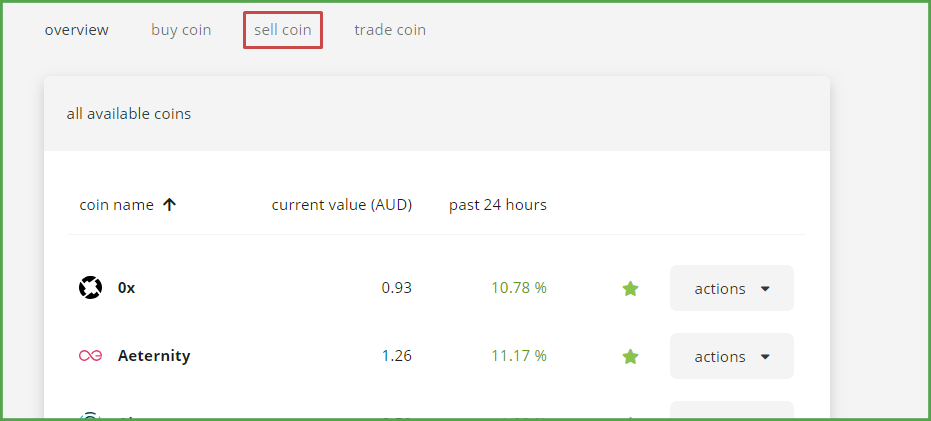 Step 3:
On the sell coin page, you can enter the amount of Bitcoin you would like to sell or the amount of AUD you would like to receive. To complete the order just tick the box and click 'place order'.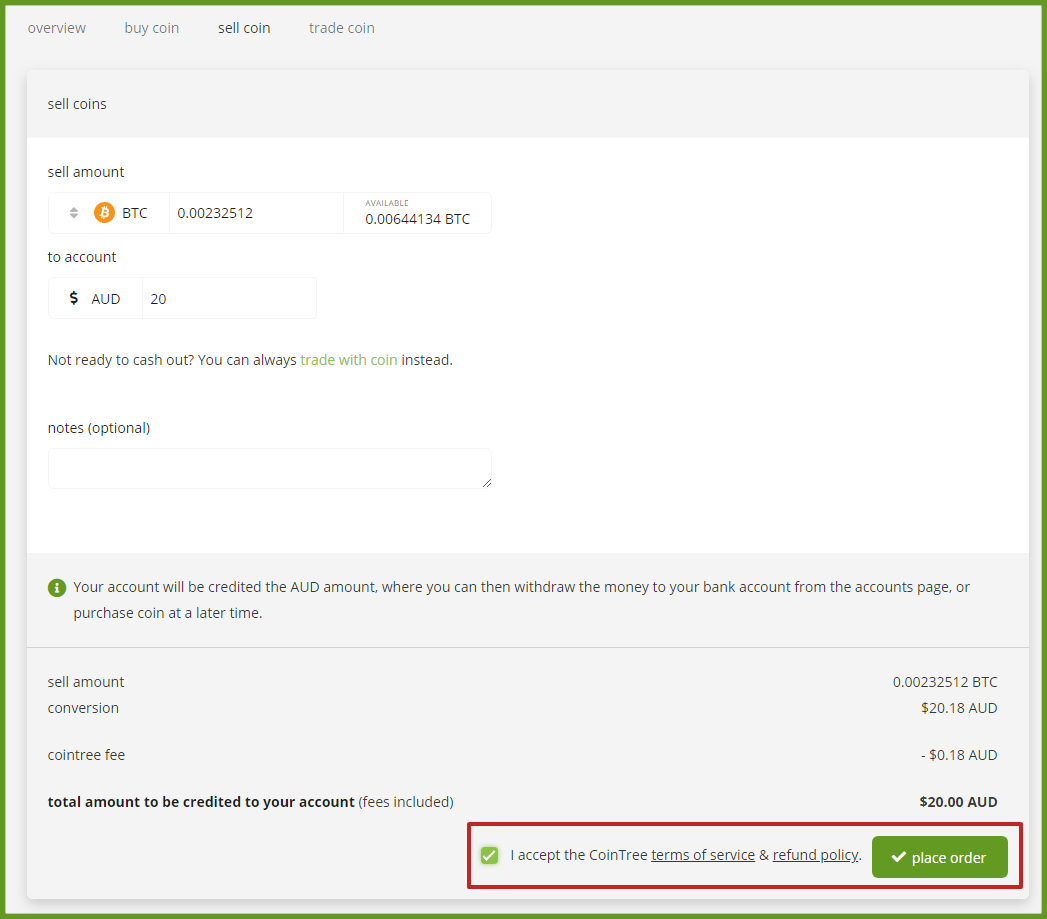 Once you have clicked place order, it may take a couple of minutes to confirm. You will be able to keep an eye on the order on the 'transactions' tab which you can find on the 'my cointree' page.
If you have any questions about sell orders, please feel free to contact our support team.
Return to top