How do I buy Bitcoin with cash at newsagents?
On Cointree you buy Bitcoin with cash at 1200+ participating
retail locations
around Australia. Here is a guide on how you can buy Bitcoin with cash.
Step 1:
Once you are logged into Cointree, click on the buy/sell/trade button at the top of the page.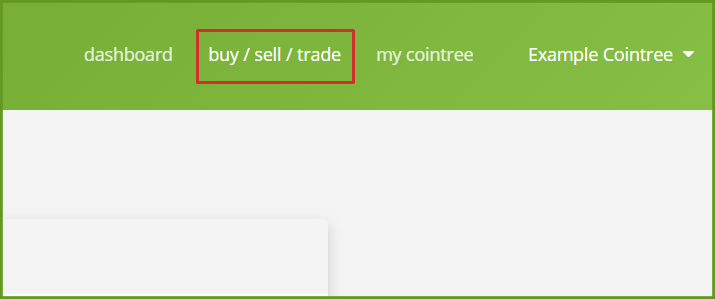 Step 2:
Select the 'buy coin' tab.
Step 3:
Select the 'Cash' deposit option and enter the amount you would like to deposit. You can choose whether to buy bitcoin with the deposit, or to have the funds credited to your Cointree account as AUD.
Step 4:
Once you have entered the amount to deposit and clicked 'place order', you will see a purchase order has been created and a QR Code will be displayed. A copy of the QR code will also be emailed to your email address tied to your Cointree account.
Take this QR code to your nearest participating retail location to deposit your cash. Advise the newsagent that you are making a deposit into your Cointree account using Blueshyft.
When you have made the cash deposit at the newsagent, we will receive confirmation of this within approximately 5 - 10 minutes and this will be credited to your account.
And that's it! If you have any questions about cash deposits, please feel free to contact our support team.
Return to top