How to Buy Bitcoin and other coins?
Once you have deposited AUD into your Cointree account, buying bitcoin or other crypto coins is really easy!
Step One:
Go to the "Buy Coin" page: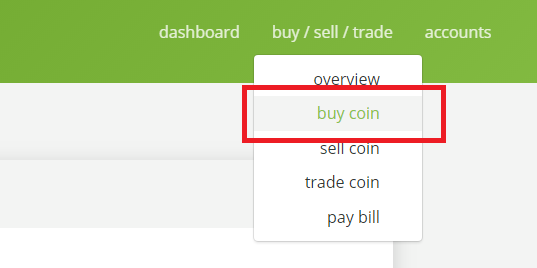 Step Two:
The form will display your available balance and allow you to pick any coin to buy. Simply enter the amount you would like to buy and select the coin you would like to buy and place the order. The order should complete almost straight away. If it takes longer than a couple of minutes please contact our support team.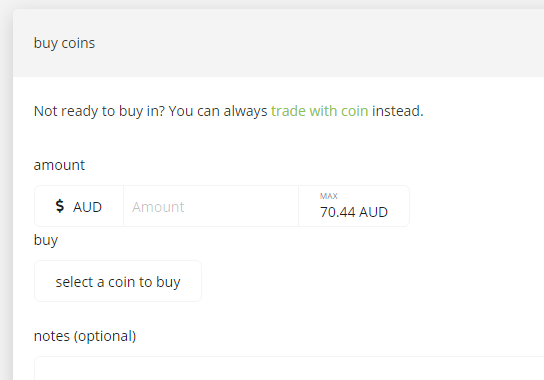 Return to top