Cointree offers a portfolio buy feature that makes it easy to purchase the top performing portfolios of the last 7 days. The top portfolios have been created by fellow traders and listed in order of performance here.
Also on the portfolio page you can check out the 7 day performance percentage and rank for that week and the asset allocation for each portfolio (how much of each coin makes up the portfolio).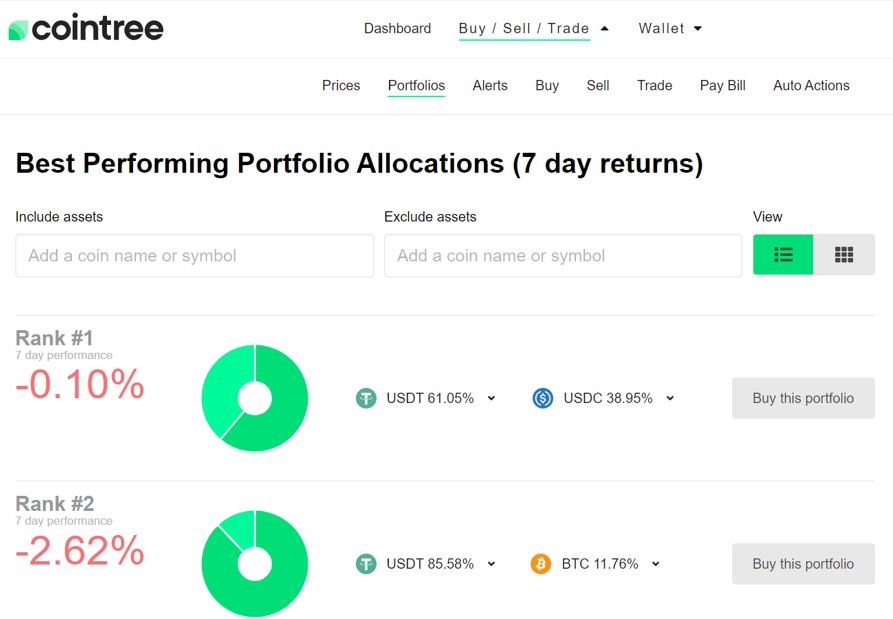 Placing your purchase
Buying is as simple as selecting 'Buy this portfolio', entering the amount of AUD you'd like to invest and selecting 'Purchase Assets'. There's also a drop down menu accessible on each asset that makes it easy to adjust the purchase to include or exclude specific coins from the portfolio and also quickly navigate to the purchase page for those individual coins.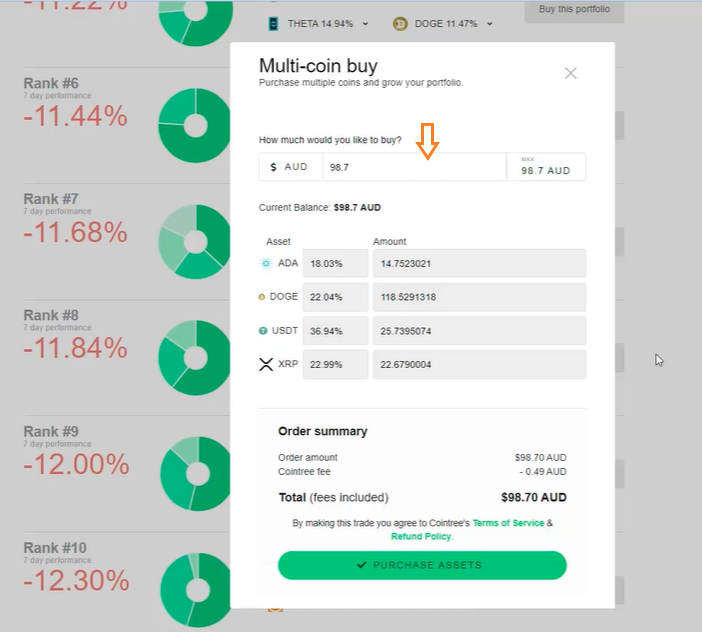 You can also use the include and exclude search bars at the top of the page to customise your search to keep in or leave out any assets.