Withdrawals from your Cointree account to a legacy Bitcoin address are no longer supported and you will now therefore need to generate a Segwit Bitcoin address through your wallet provider.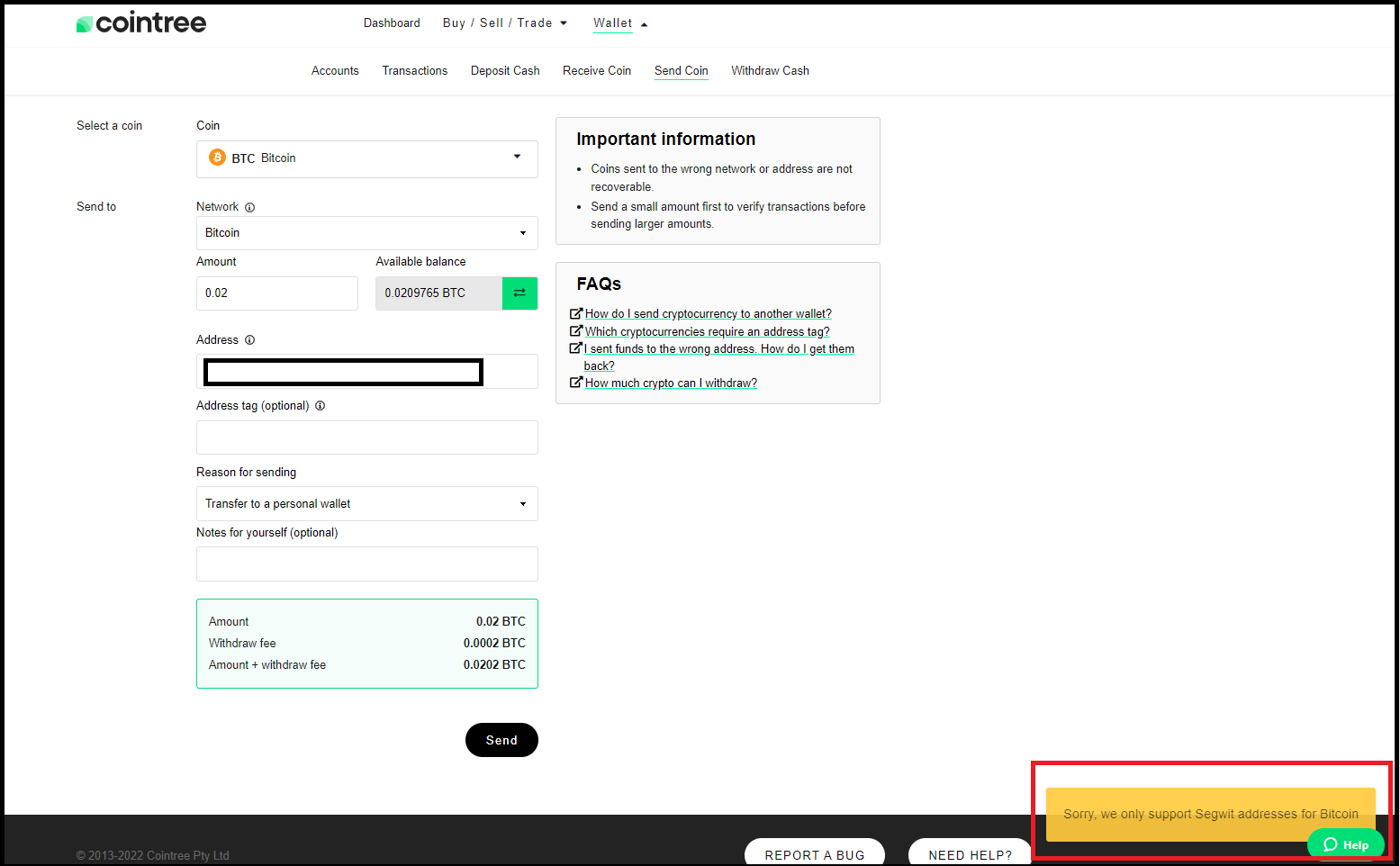 Segwit is an improvement over the current Bitcoin blockchain, ensuring an increase in efficiency, lower transaction fees and higher security over the network.

Legacy addresses will start with the number "1" while Segwit addresses will start with "bc1". Generally you are able to generate a Segwit Bitcoin address via your receiving wallet provider, however it is recommended that you complete your own research prior to doing so.

Should you require any further information, please contact our friendly support team or visit our help centre.