With Cointree, you can deposit cash at thousands of participating retail locations around Australia. Here is a guide on how you can make deposit payments using cash:

Step One
Once you are logged into your Cointree, click on the 'Wallet' tab and select the 'Deposit cash' page.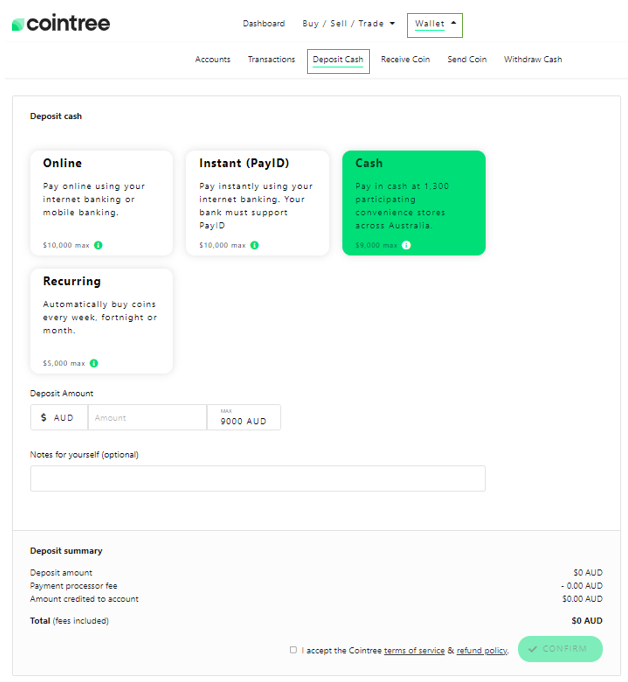 Step Two
Select the 'Cash' deposit option and enter the amount you would like to deposit. For example, the customer below wants to deposit a total of $50 AUD.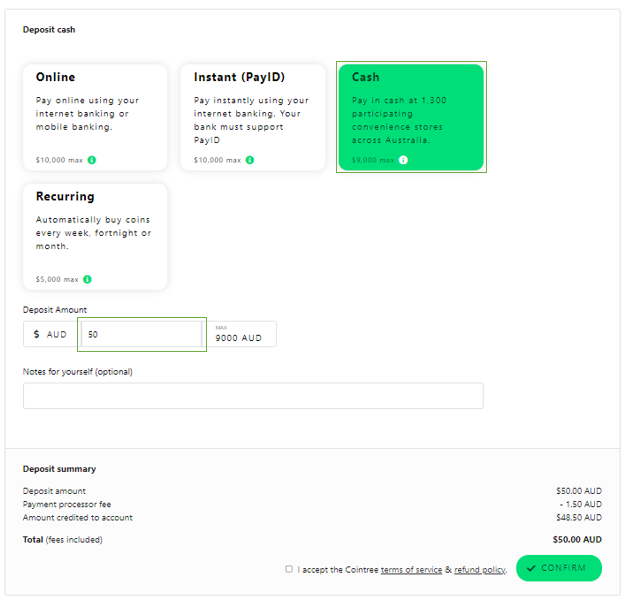 Step Three
Review your deposit summary to ensure that you are depositing the right amount. The deposit summary lists the amount you're depositing - your 'Deposit amount', 'Payment processor fee', and the amount that will get credited to your Cointree account.
You can then tick the "I accept the Cointree terms of service & refund policy" box and 'Confirm' to proceed with the deposit order.
Step Four
Once you have entered the amount to deposit and clicked 'Confirm', you will see a purchase order has been created and a QR Code will be displayed. A copy of the QR code will also be emailed to your email address associated with your Cointree account.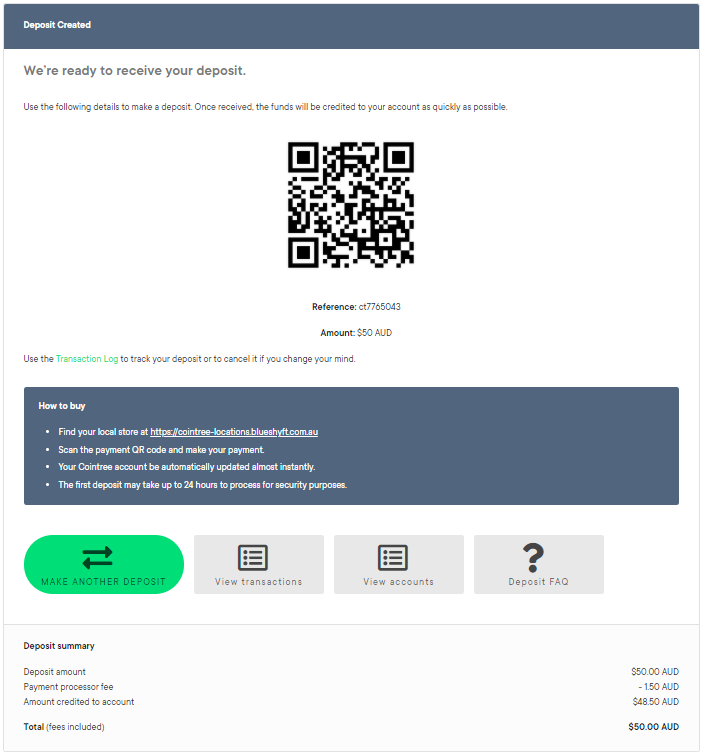 Take the QR code generated to the nearest participating retail location to deposit your cash and advise the newsagent that you are making a deposit into your Cointree account using Blueshyft.
How long does a Blueshyft deposit take to process?
Cointree will receive confirmation within approximately 5 - 10 minutes after the cash deposit payment has been made at the newsagent. The funds will then be credited to your account.
If you have any questions about cash deposits, please feel free to contact our support team.