If you'd like to generate a tax report for your crypto transactions, or simply view how much you've made on Cointree this year, CoinLedger is a great, easy-to-use option.

With CoinLedger, calculating your crypto taxes is simple. Follow the steps below to import your Cointree transaction history into CoinLedger, or check out this link to sign up.


Step 1:
Login to your Cointree account.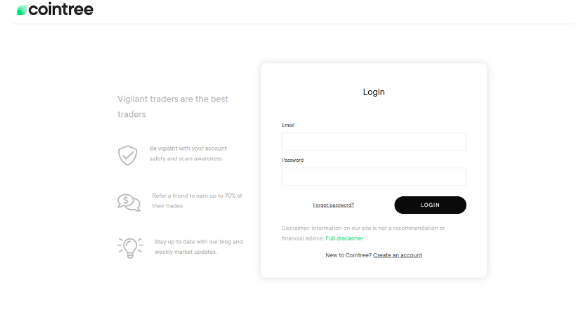 Step 2:
Navigate to the Wallet page by clicking Wallet at the top of the page, and then next select Transactions.


Step 3:
Click the Export button in order to open the export options dropdown.

Step 4:
Next, select Export orders (csv) to export all deposits and withdrawals.

Step 5:
Finally, click Export transactions (csv) to export all trades.


Step 6:
You will receive files in .csv format. Navigate to Step 1. Import. Select Add Account then choose the Cointree tab on CoinLedger. Click on Upload File and drag each of your CSV files into the box to import your transactions.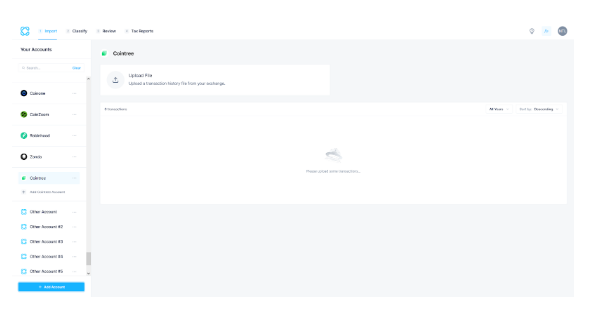 You can then download your complete capital gains and losses information to file with your taxes.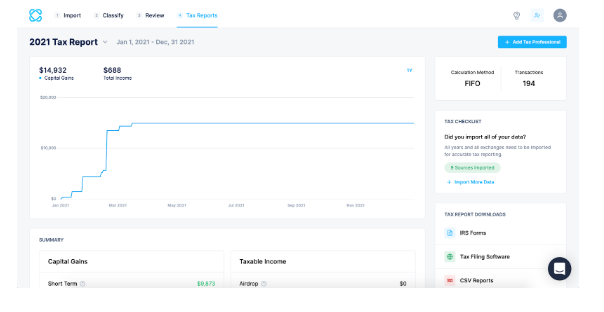 If you have any questions or concerns about your import, head over to CoinLedger and reach out to their Support Team at any time!