With Cointree, you can deposit cash at thousands of participating retail locations around Australia. Here is a guide on how you can make deposit payments using cash:
Step One
Click 'Cash' on the deposit funds page.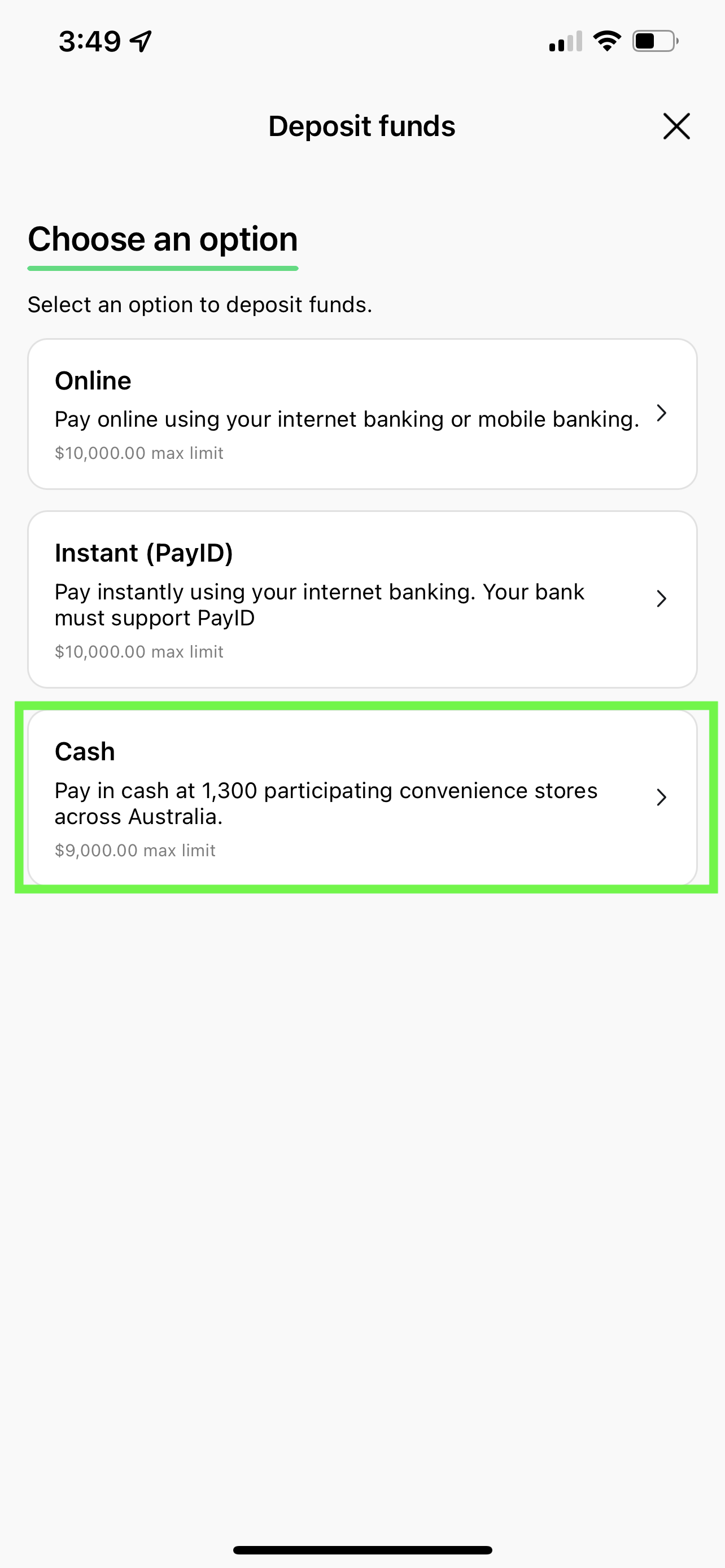 Step Two
Enter an amount and a note for yourself.
Once the amount is inputted, press submit

* Minimum deposit is $50 AUD with a maximum of $9,000 AUD
* A 3% fee will be incurred to process via this deposit method.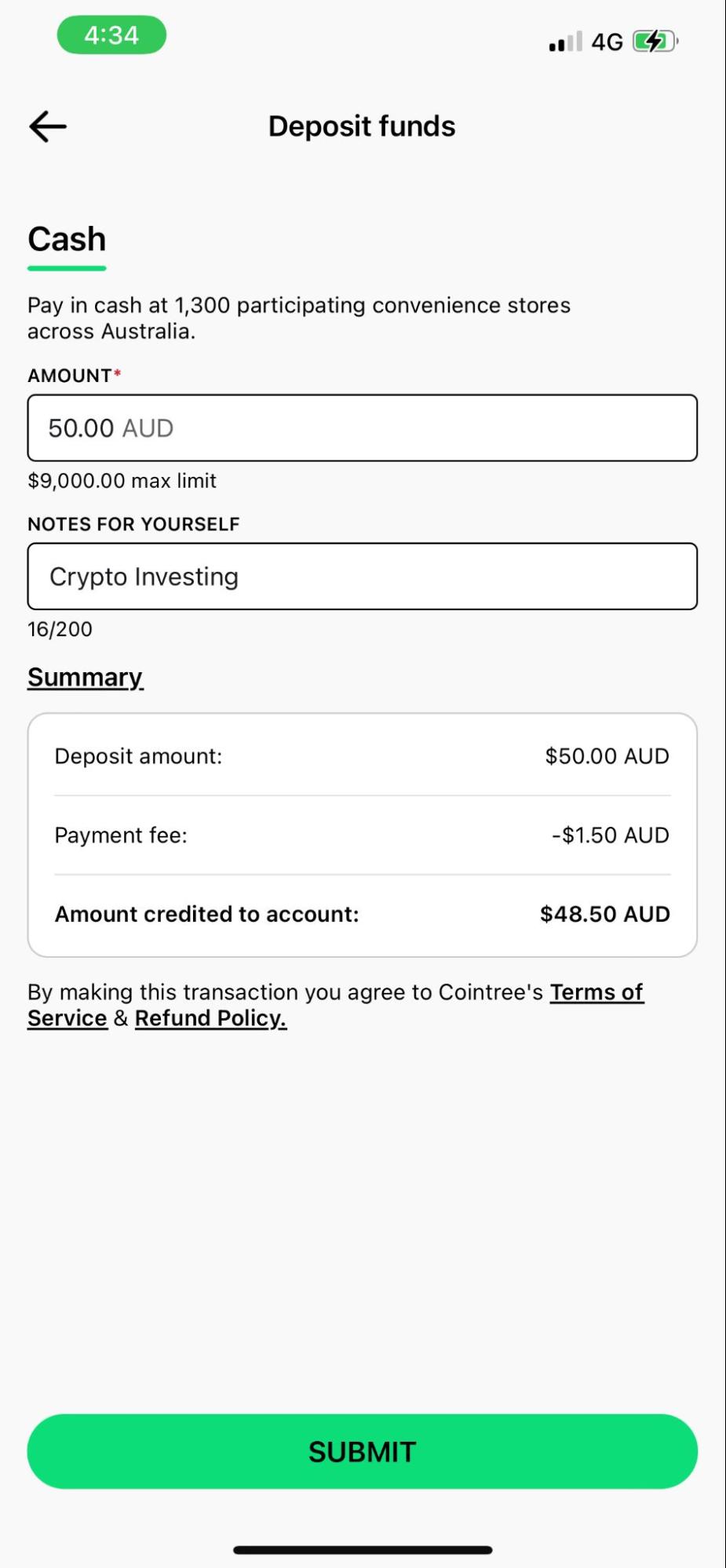 Step Three
Once submitted, you will receive a QR code with a reference number
Use this QR code at your local newsagency to process and advise the newsagent that you are making a deposit into your Cointree account using Blueshyft.
You can find your local store at: https://cointree-locations.blueshyft.com.au/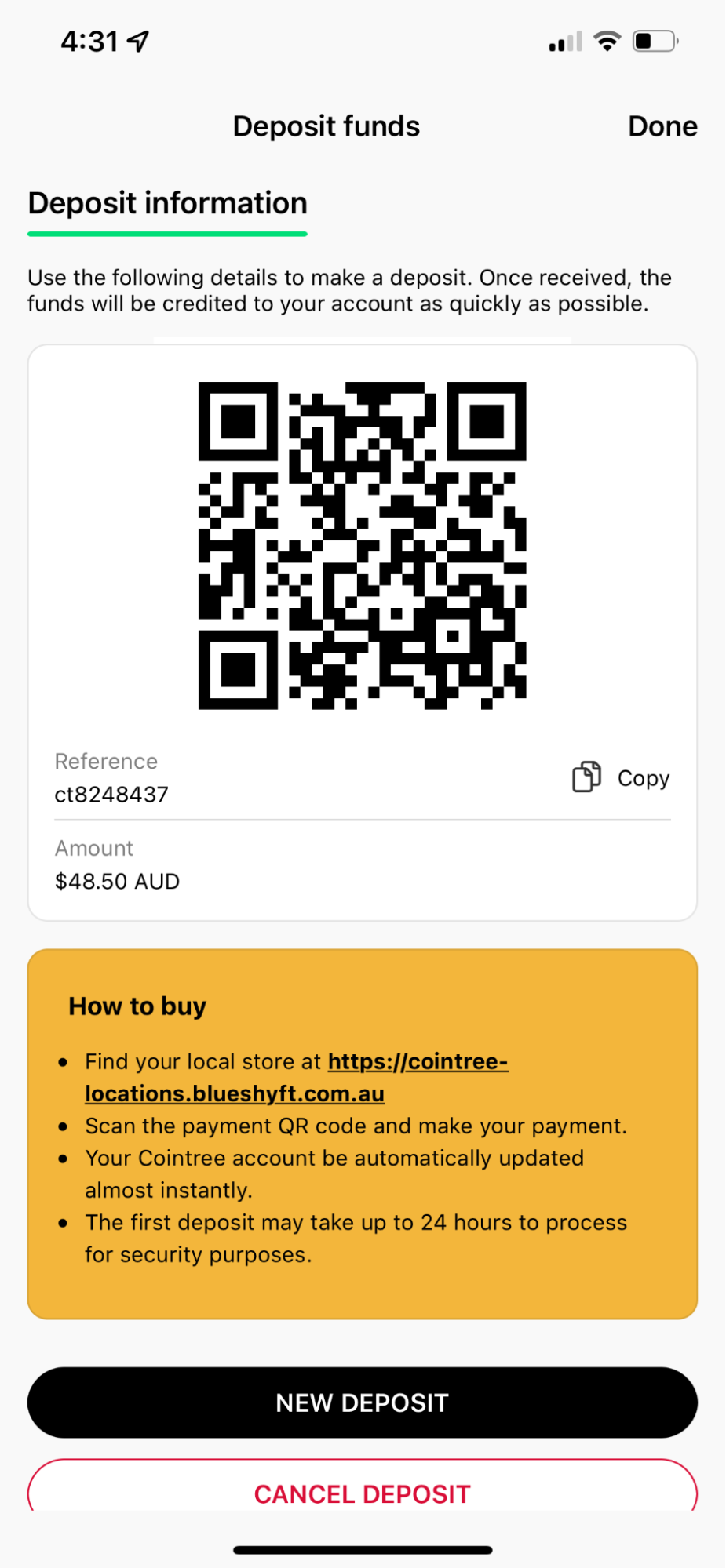 Step Four
Once completed the deposit will be processed and should be visible on your app within 10 minutes if done correctly.

* The first deposit can take up to 24 hours to be displayed in your account for security purposes.