Depositing AUD into your wallet through the mobile app is simple and should only take a few minutes.
In order to deposit AUD, you must first sign up and complete your ID verification. If you have not completed these steps, you can do so here.

Sign up for a free Cointree account
Once you have a verified account, you can follow the below steps to deposit AUD.
Step One:
Sign into the Cointree mobile app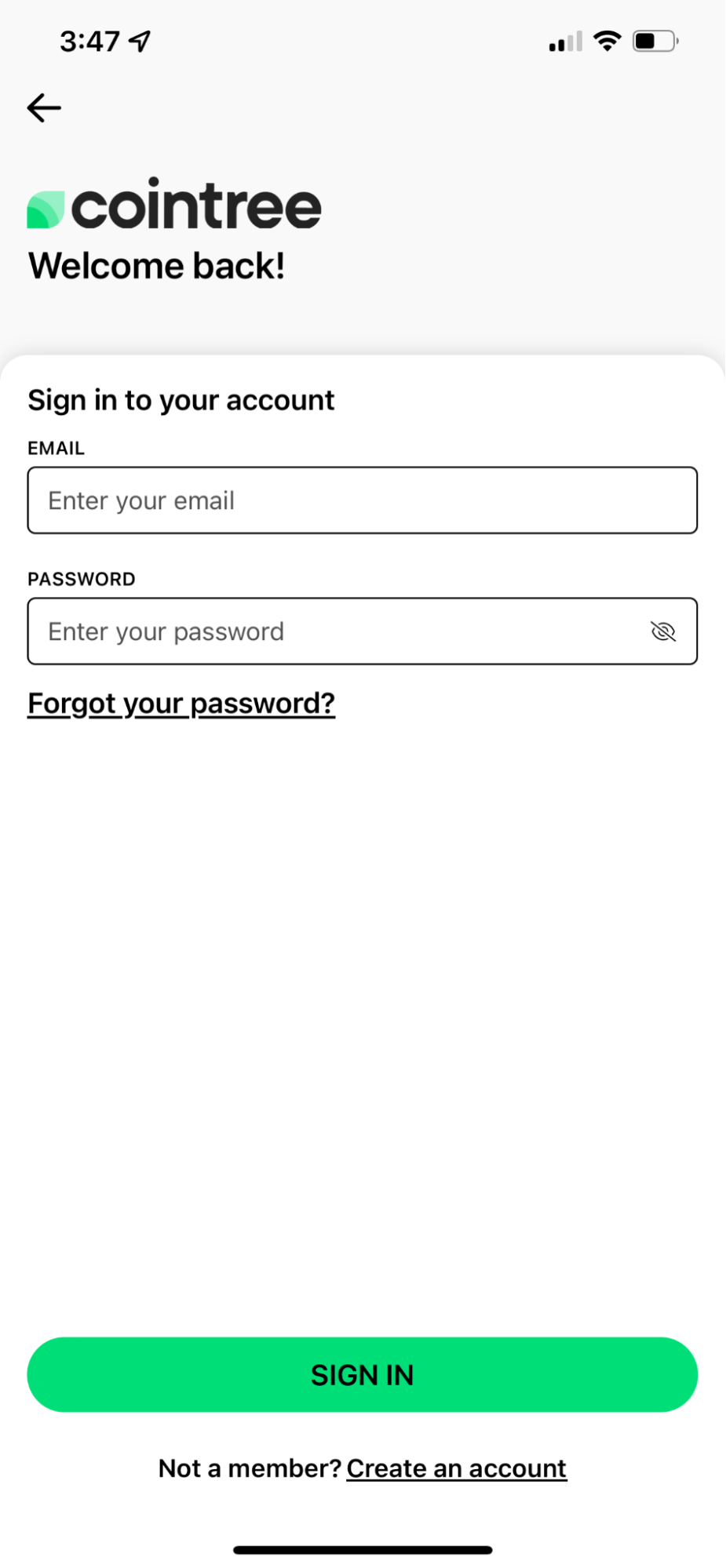 Step Two
Click on the 'Wallet' tab on the navigation bar at the bottom of the phone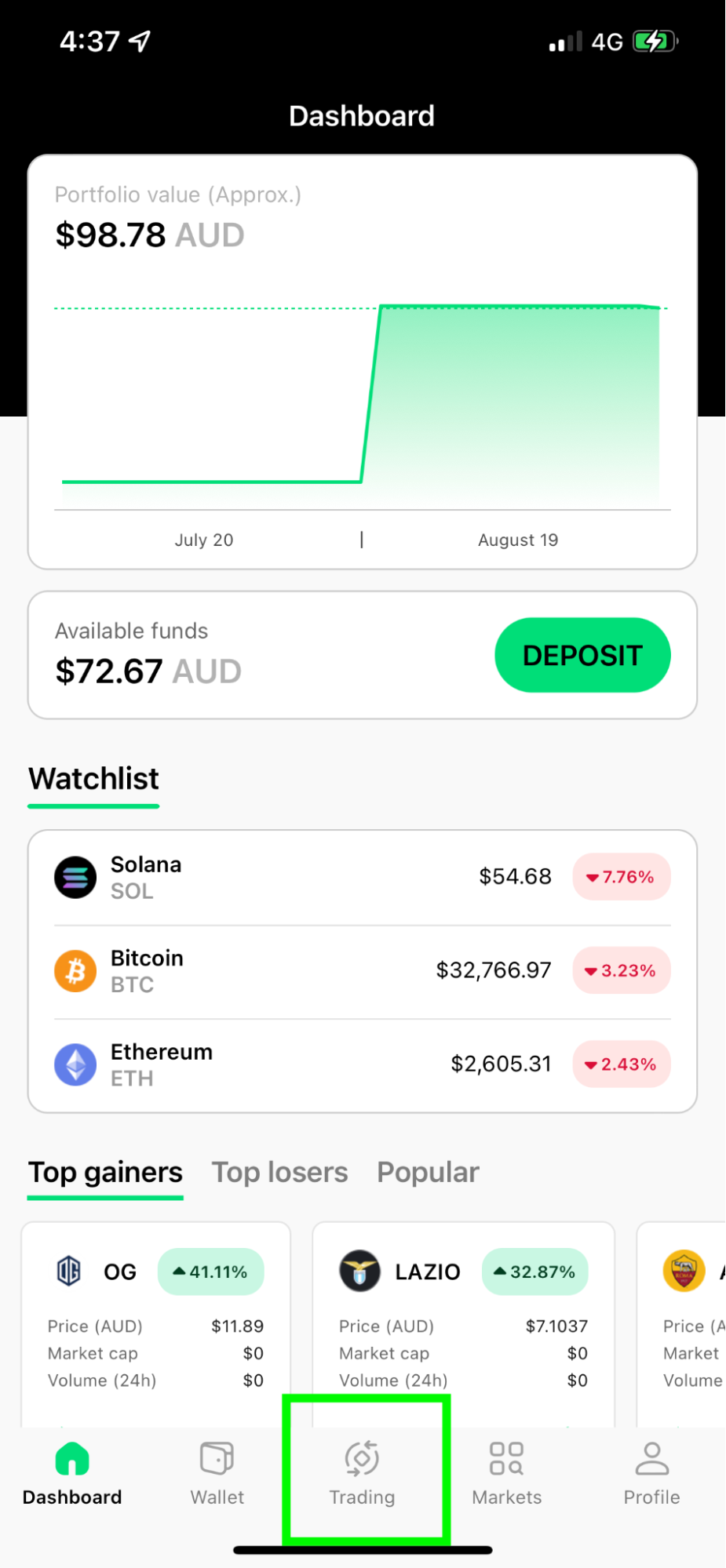 Step Three
Click on the green '+' sign on the bottom right hand corner to select either a deposit or withdrawal of your funds.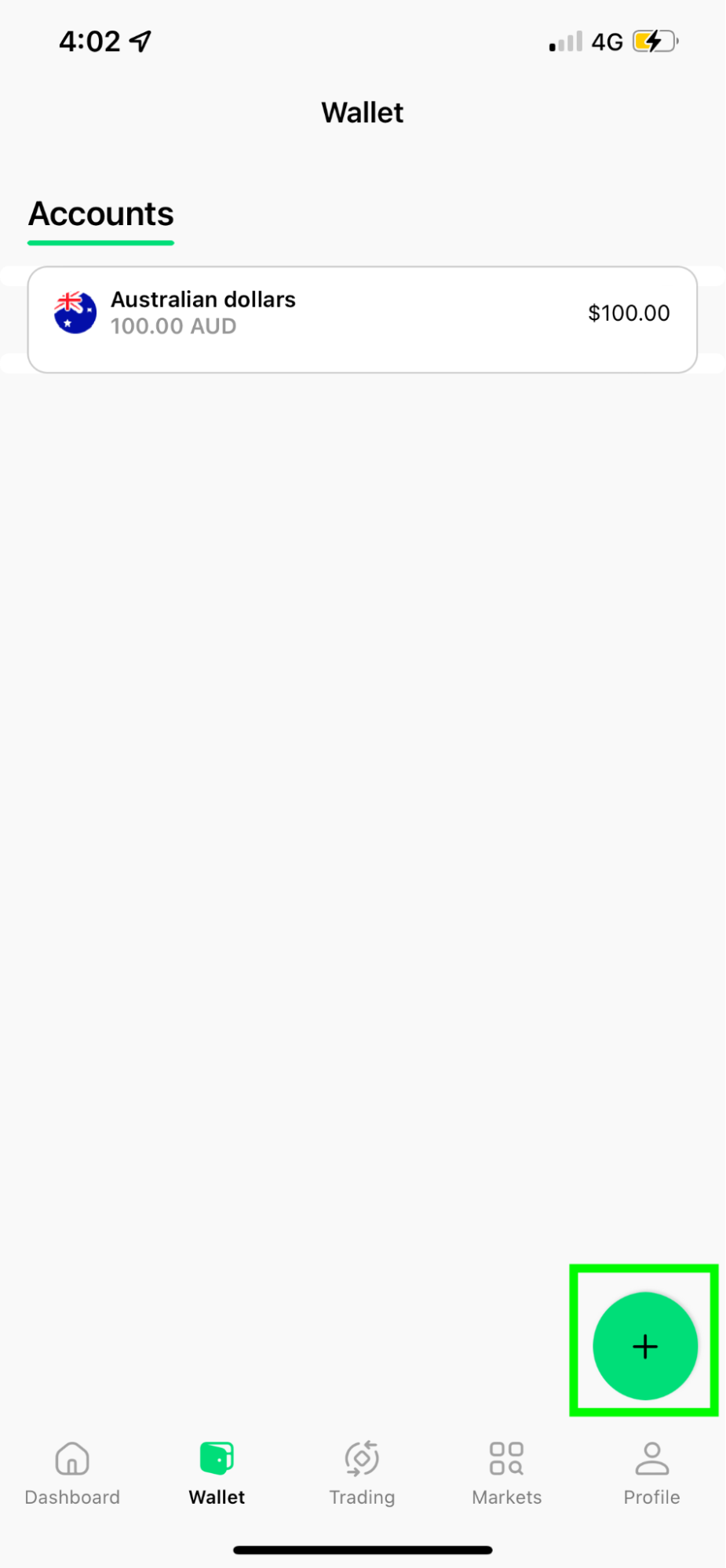 Step Four
Click on 'Deposit'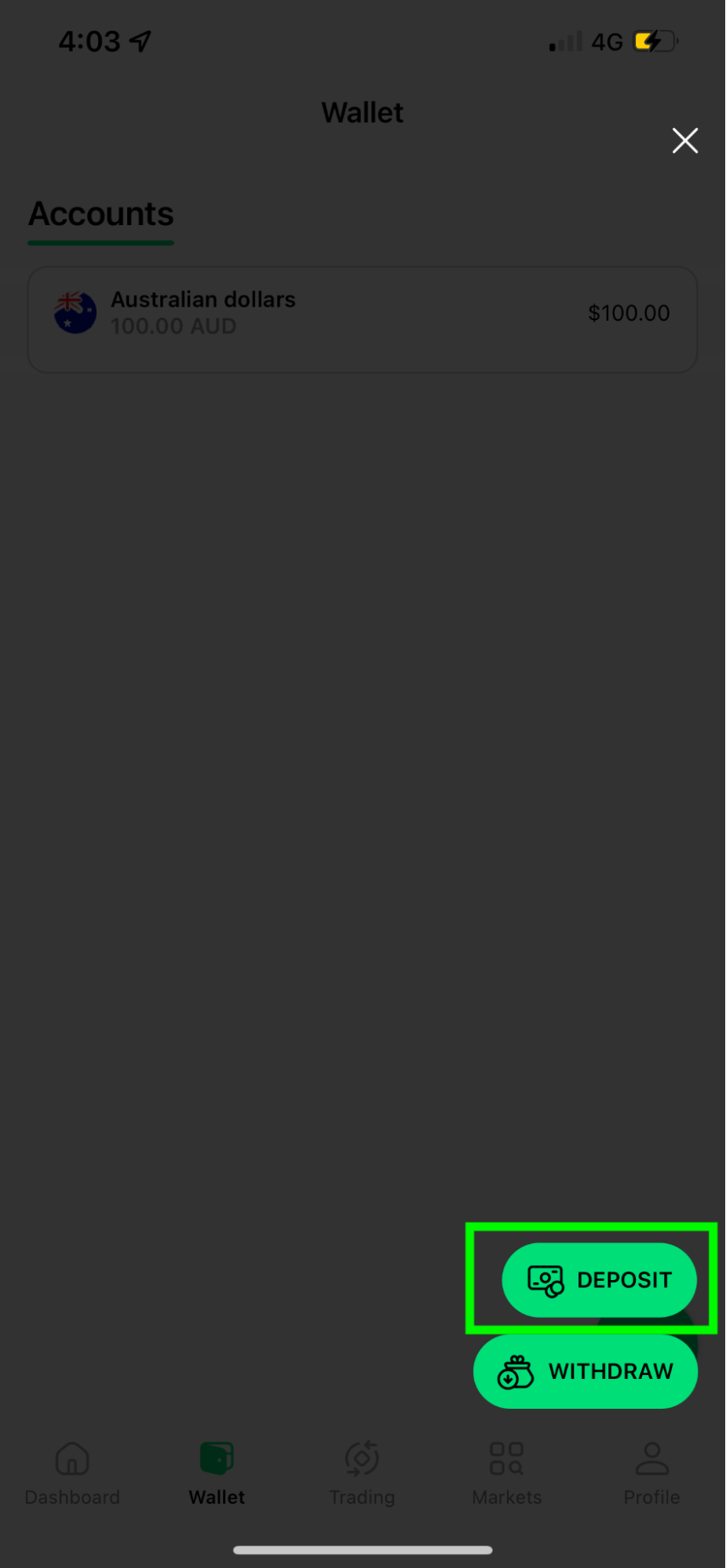 Step Five
Choose your deposit method.
You can learn about the different deposit methods below:
Instant (PayID) Deposit - Mobile app