With Cointree you can now import all your transactions into CoinTracking. CoinTracking helps to organise all your trades for you so you can easily produce reports on your profits/losses that may be needed for your tax declaration.
Importing your buy, sell and trades into CoinTracking is easy, we have provided a step by step guide below of how you can import your transactions from Cointree into CoinTracking.
Step 1 - Go to the the 'transactions'page in your Cointree account and export the 'Orders' and 'Transactions' CSV files:

Step 2 - Create a Free account on CoinTracking. Once you are logged in, go to the manual import option:

Step 3 - Scroll to the bottom of the page and select the 'Custom Exchange Import' option: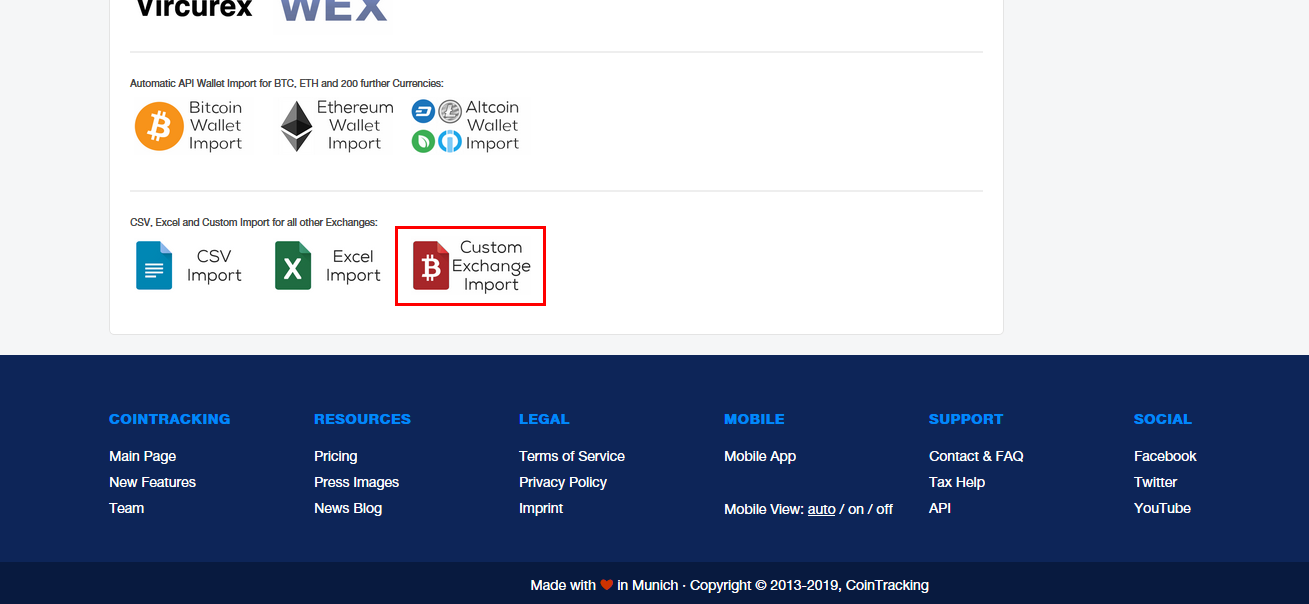 Step 4 - Upload your 'Orders CSV' (downloaded from your Cointree account):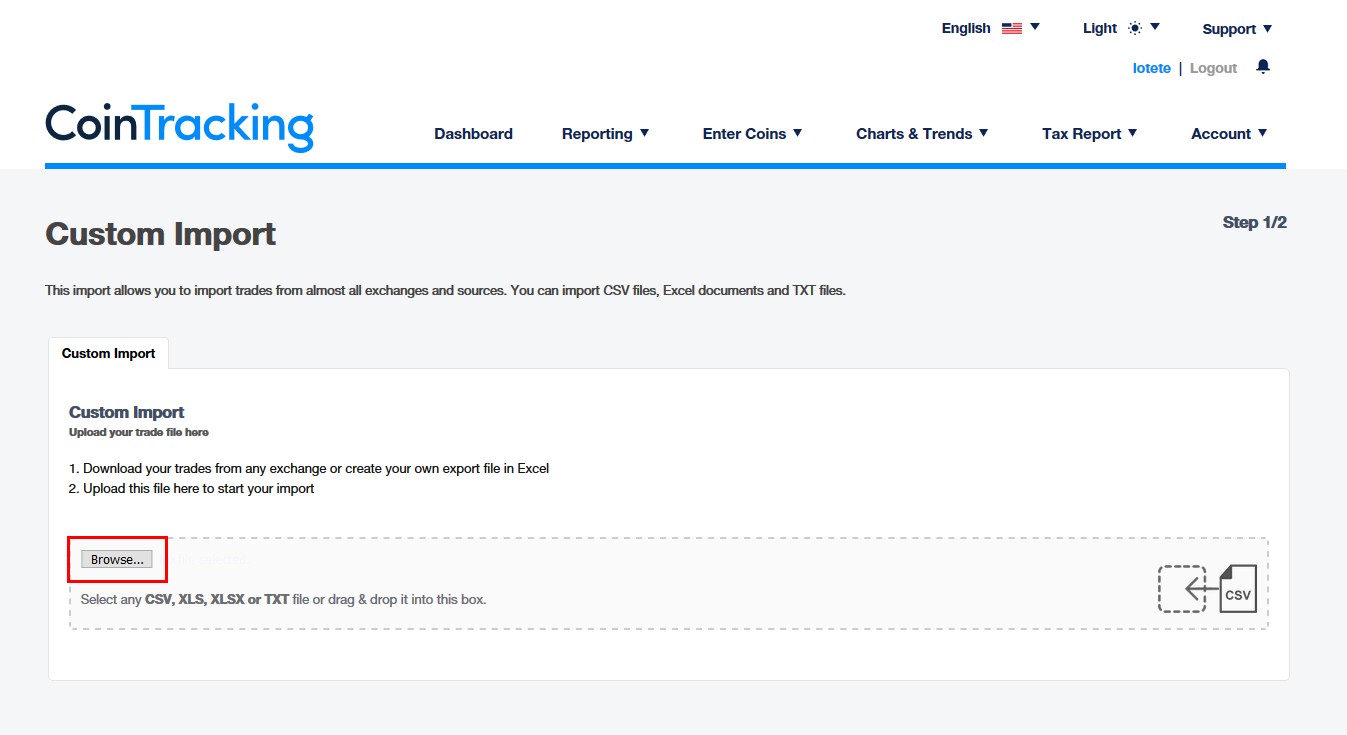 Step 5 - Set the import settings as per this screenshot below:

Step 6 - Repeat steps 3 & 4 with the 'Transactions CSV' and use the following import settings:

And that's it! CoinTracking will now be displaying all your balances and transactions, and will allow you to produce a range of different reports.
If you have any questions related to this please feel free to contact our support team.