Cointree's price alerts give you an edge, always ready to notify you of key price movements so that you can react immediately.

You can set these up to send a price alert via email or SMS any time a price is reached, helping you monitor movements 24/7.
Setting up price alerts
Step One
Navigate to the 'Alerts' page within the 'Buy/Sell/Trade' menu.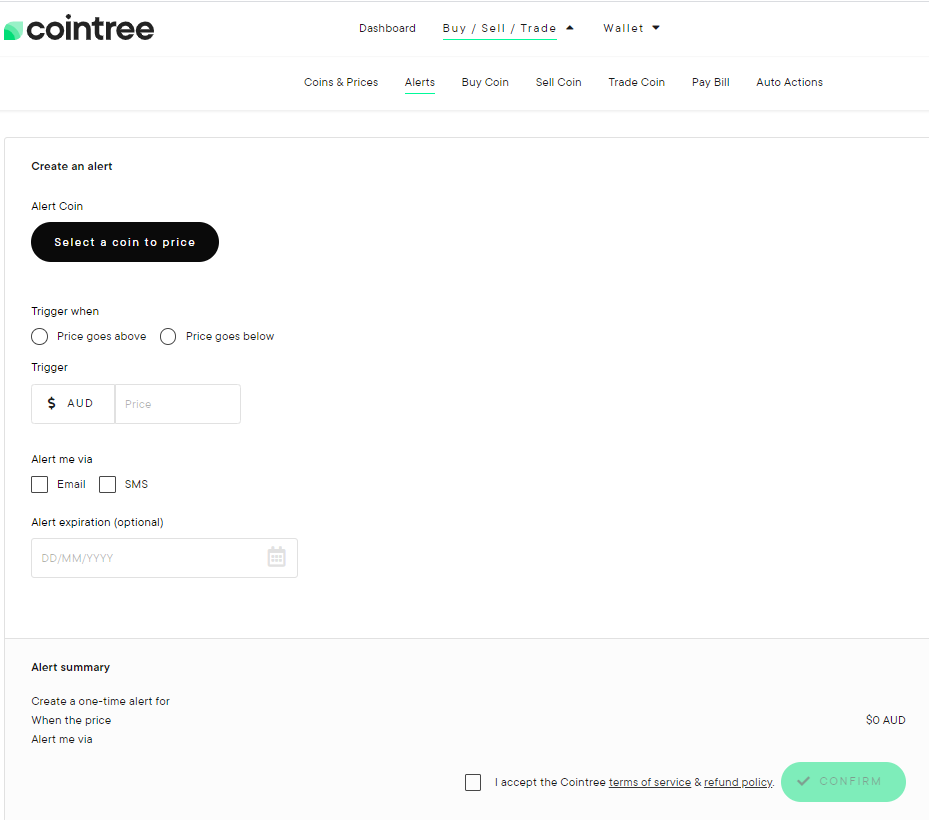 Step Two
Select the coin you would like to set up the alert for in the 'Alert Coin' field. For our example, we have chosen Solana below.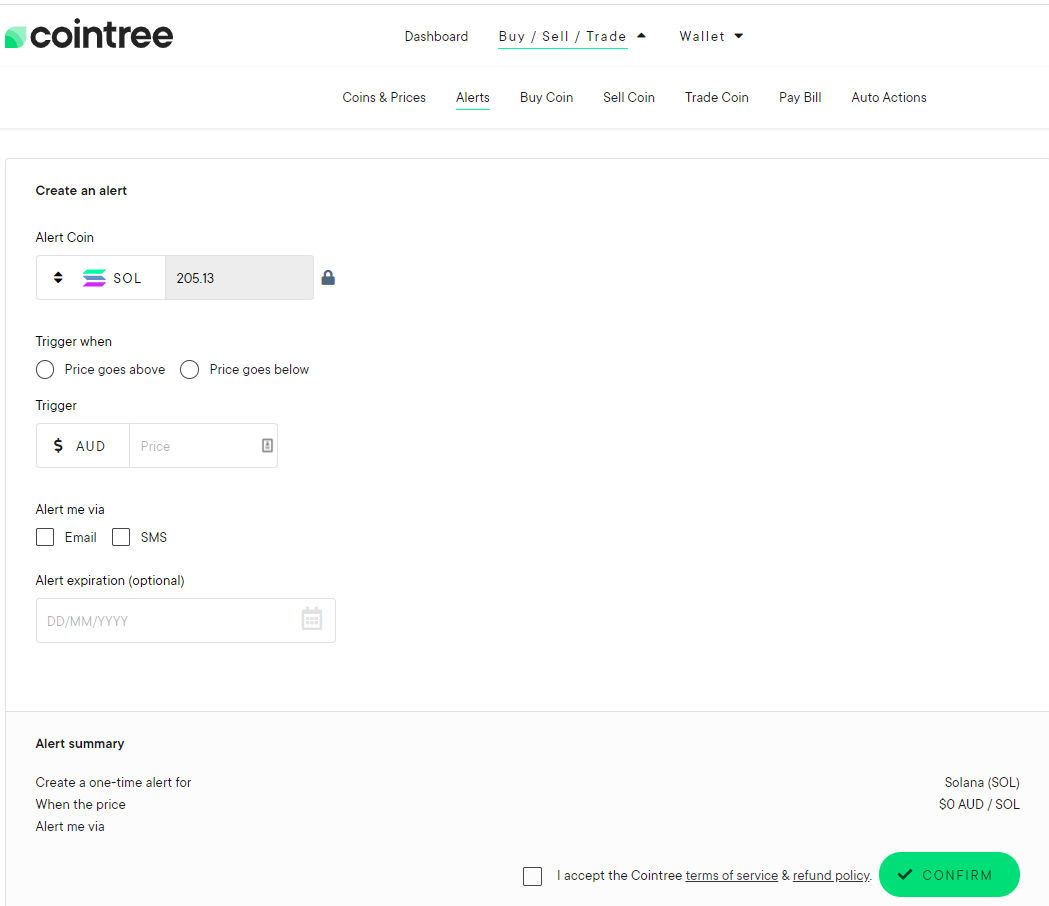 Step Three
Next you can select whether you'd like an alert when the 'Price goes above' or the 'Price goes below' your specified trigger, and then set your 'Trigger' price.
For example, to set an alert for when SOL's price dips below $200, select the 'Price goes below' toggle, and enter $200 into the 'Trigger' price box.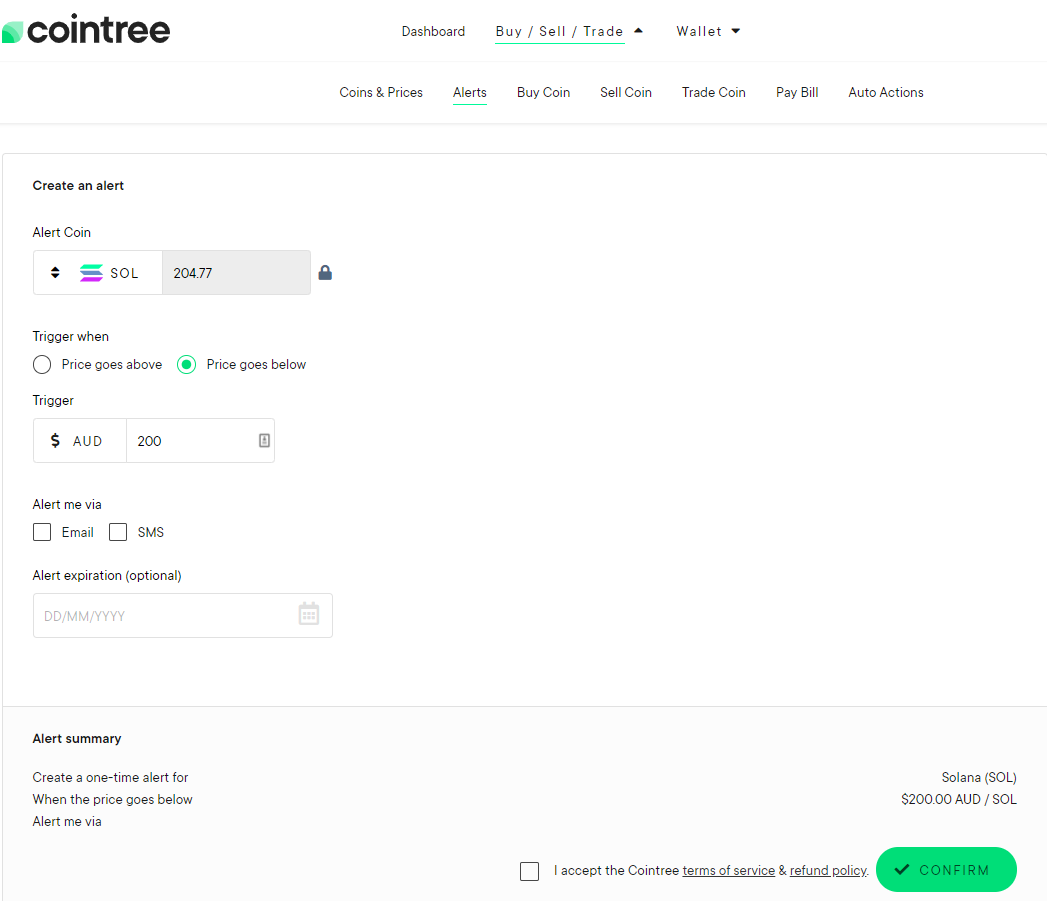 Step Four
Next, you can select how you'd like to be notified if or when this alert has been triggered, this can be done by either email or SMS, and then set an 'Alert expiration' date if you'd like this alert to expire.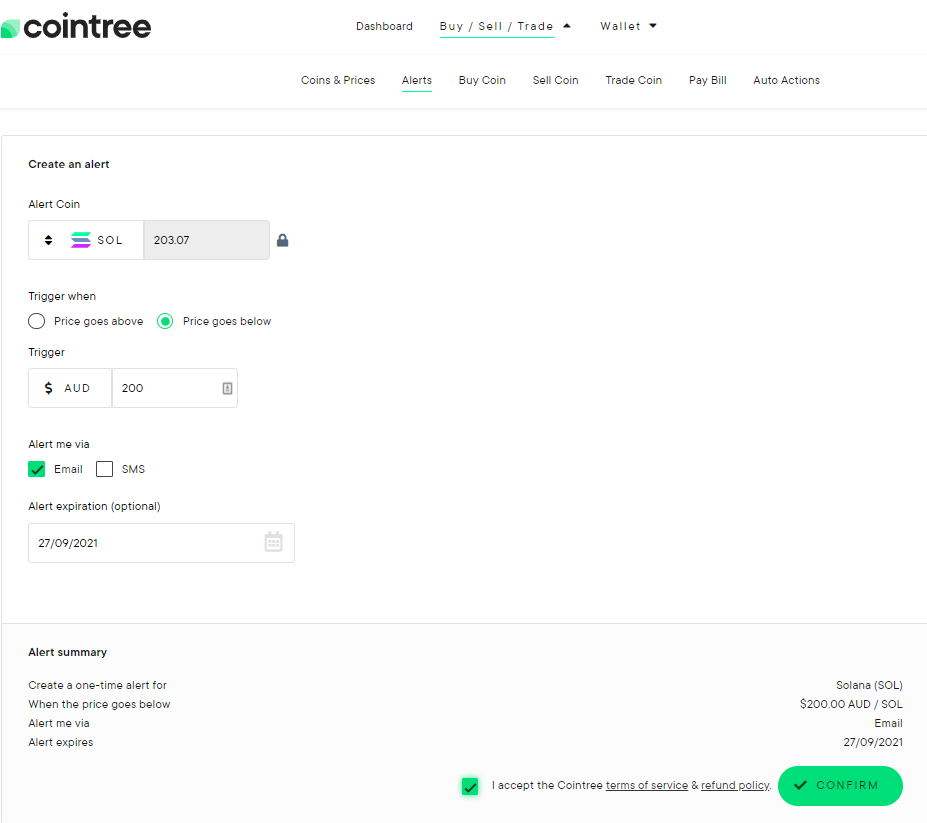 Finally, you then tick the "I accept the Cointree terms of service & refund policy" box and 'Confirm' to proceed with the purchase.

The alert confirmation page will now show a summary of your one-time alert. From here, you can choose to set up additional alerts, view auto orders, view accounts, or purchase FAQs.

To review your price alerts, you can visit the 'Auto-actions' page listed under the 'Buy/Sell/Trade' menu. Here you will be able to review and manage current price alerts and auto actions, and review past price alerts and auto actions.